Welcome to the British/Royal POTCO Navy Wiki!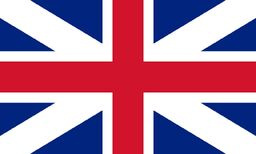 We Are Currently Editing 12 Pages, and YOU can help!!!
Welcome to the Wiki!

Hello, and welcome to the British Empire/Royal Navy wiki! We are based off of the Disney Online MMORPG Pirates of the Caribbean Online. We are role-players who love England. We were founded by User:MatthewBlastshot, who is head of the Royal Navy! Our king, King John Breasly II of England, is currently a bureaucrat of this wiki. Enjoy, and make a page! Don't forget to read the Rules though (currently being drafted)!

Thanks, The Admin Team
History

The history of the role-playing British Empire is a long one. The first in-game king of England, named King George, was good friends with the ex-Lord Marshal of the EITC, Samuel Redbeard. He disappeared under mysterious circumstances, after having said to have met Lord Cutler Beckett. A year later, a lass named John Breasly appeared on the docks of Port Royal, and he was the king of England! He found that a man named Captain Leon was destroying everything, and helped Samuel Redbeard. He even found a new head of the Royal Navy, First Sea Lord Matthew Blastshot! It's all been downhill from there.

Recently, Samuel Redbeard lost the trust of His Majesty, and was demoted. Benjamin Macmorgan was his replacement.
Community content is available under
CC-BY-SA
unless otherwise noted.